Cricket
'Talking about the Indian cricket team is important, hero worship is not'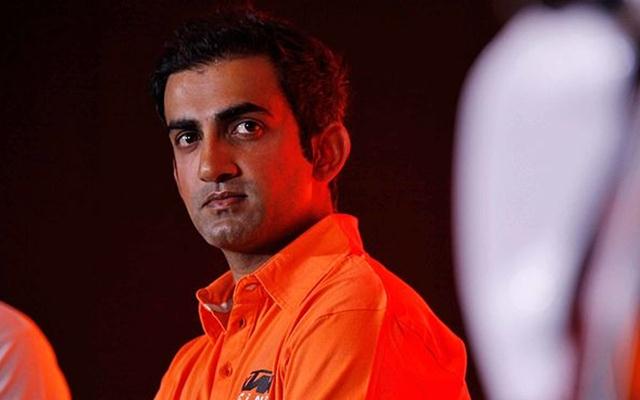 Get every cricket updates! Follow us on
Former India opening batter Gautam Gambhir has stated the reason why India has not managed to win a World Cup since the 2011 competition played in India. The left-handed batter criticized hero-worshipping in Indian cricket, calling it the "biggest reason" for the Men in Blue's failures in big tournaments. 
Gambhir also said that it was the media who hyped the players so much it has become a common phenomenon not only in India but in other countries as well. The two-time World Cup winner also said that the Indian team is more important than talking about one or two players. 
We don't talk about Suryakumar Yadav because he has fewer followers on social media: Gambhir 
"We need to talk about cricket. Talking about the Indian cricket team is important, hero-worship is not," he said. 
"Suryakumar Yadav has performed better than other top six Indian batters in the last year. But we don't talk about Suryakumar Yadav that much probably because he has the least amount of social media followers."
Gambhir also said that the captains do not compete alone and it is a full team effort. "Unfortunately, what happens in India is that if we win the World Cup, and I hope we do, all credit will be showered over Rohit Sharma. Rohit Sharma won't win the World Cup, India will win the World Cup," he said.
"When we won the World Cup in 2007 and 2011, we said MS Dhoni won the cup. When we won in 83 we said Kapil Dev won it. No, India had won. Because other team players also took catches, bowled, and scored runs," the southpaw added. 
Meanwhile, team India is set to take on Pakistan in both teams' tournament opener of the T20 World Cup 2022. The match will be played at the Melbourne Cricket Ground (MCG) on October 23 (Sunday). India defeated Australia in one of their warm-up fixtures but their second warm-up game against New Zealand got washed out due to rain.