Basketball
Scott Rabalais: Matt McMahon is the man LSU basketball needs to rebuild respectability | LSU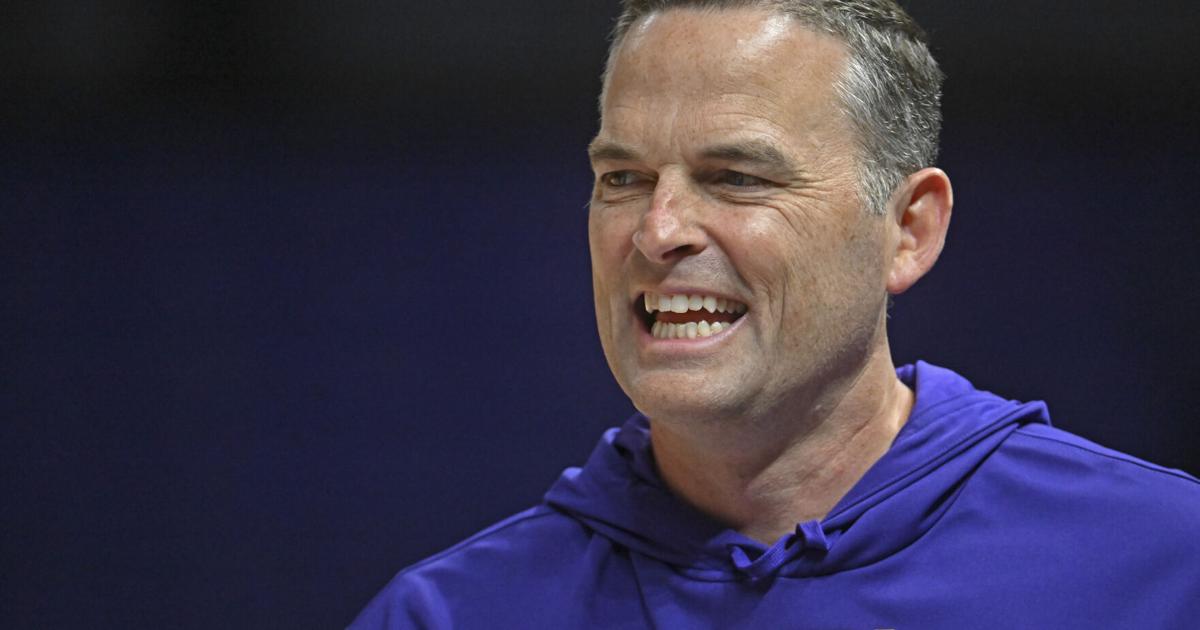 BIRMINGHAM, Ala. — Matt McMahon doesn't draw all of the oxygen out of the room when he enters it the way Auburn men's basketball coach Bruce Pearl does.
He doesn't become the center of attention wherever he goes like Kentucky's John Calipari. He doesn't have a personality with the gravitational pull of LSU women's basketball coach Kim Mulkey.
In fact, if it weren't for the purple tie and the LSU lapel pin gleaming off his immaculate suit, you might not have been able to pick McMahon out of a lineup of basketball coaches. Or assumed he was the manager of the ritzy Grand Bohemian Hotel, where Southeastern Conference basketball media days set up camp this week.
You don't have to be an outsized personality like a Mulkey or a Calipari or a Pearl to win, though. And a compelling argument can be made that McMahon — with his buttoned-down exterior and vanilla charm — is just the kind of coach LSU needs after the past few seasons of triumph and troubles under Will Wade.
"I look at Matt and say he's one of the guys who is the future of college basketball," ESPN basketball analyst Seth Greenberg said Wednesday. "I think he's a home run."
As much as a home run hire — which of course every big-moneyed school is looking for when it makes a coaching change — LSU athletic director Scott Woodward's charge last spring was to find the best person he could who was also simply willing to take the job. The fog of NCAA sanction uncertainty appears to be lifting a bit as the season approaches, giving LSU reason for optimism that wasn't in ample supply when Woodward hired McMahon in April.
McMahon likely was moving on to somewhere from basketball-mad mid-major Murray State. A 31-3 record this past season after dominating the Ohio Valley Conference in previous years with players such as star Memphis Grizzlies guard Ja Morant and Tevin Brown made him as hot of a commodity in his strata as you could find.
That Woodward got McMahon to pick LSU is perhaps the most remarkable backstory in the string of remarkable hires Woodward made in 2021-22. Then again, to hear McMahon tell it, there was something about LSU and its particular situation that called to him — beyond the job's $2.6 million salary, of course.
"The LSU brand is recognized across the country," McMahon said. "What my family and I thought was the best opportunity and where we were needed the most was at LSU. Some might have thought it wasn't the best short-term opportunity with the cloud around the program, but it was easily the best long-term opportunity.
"It's a place where you can build something really special. That's why I wanted to be here."
Wade charged up the contrarian wing of LSU's fan base by sparring with opposing coaches such as UL's Bob Marlin in their 2018 NIT matchup, and thumbing his nose at the alleged recruiting violations that eventually ran him down.
McMahon is the opposite of that. He's the anti-Wade in many respects. While Wade quickly morphed into college basketball's Public Enemy No. 1 in the wake of the now infamous FBI wiretapped conversation — aka, the "strong-ass offer" — McMahon doesn't gin up that kind of animosity. Maybe if we find out whether he's a cat or a dog person (I'm thinking dog), that'll alienate someone. Until then …
"He's just a really good basketball coach," Greenberg said. "A great communicator, terrific teacher, innovative and an even better person. He's got the ability to evaluate, which I think is one of the most important things in coaching. You see Ja, Tevin Brown, KJ (Williams, an LSU transfer from Murray) — I call it evaluating up."
Williams, the 6-foot-10 forward who had half the SEC schools pursuing him to transfer for his fifth year, decided to follow McMahon to LSU. He's the only LSU player on the preseason All-SEC team.
"He's a great coach," Williams said. "He gets his point across and we all respect him. He knows what he's talking about, and his concepts, they work."
Underestimate McMahon at your peril, Greenberg said.
"Don't let those choirboy good looks fool you," he said. "There's a competitor and a really good basketball coach behind that."
It's those qualities that took LSU from literally zero players shortly after Wade's ouster to a 13-man roster that has respectable talent and depth. LSU was picked eighth here in the preseason SEC poll, which doesn't sound impressive at first but is really a measure of respect considering how bad LSU's roster might have been under the circumstances.
"Eighth kind of shocked me," McMahon said. "I thought we'd be picked 13th or 14th. But those preseason predictions and awards don't mean much."
That's McMahon to a tee. Substance over style.
It may not be sexy, but it's exactly what LSU needs as it tries to rebuild respectability.